---
Posted in Guest Posts By Guest
---
Social Media is an extremely effective way of increasing your brand presence and producing quality results for your website.
You can use it in many ways and drive traffic to your website. However many strategies often fall victim to an array of failed marketing tactics. Embracing these common mistakes will not produce solid results. Here are five actionable tips to make sure you know what avoid.
Five Mistakes to Avoid:
Don't find yourself doing any of the following. While this is not a comprehensive list of everything to avoid, these are common mistakes present in many social media campaigns
1. Not Posting Enough
Not posting enough can be awful for managing a social media account. All of your followers or fans will completely forget about your page and company if you aren't posting updates on whatever platform you are using. You should try to post an update at least once a day, but no more than that.
2. Posting Too Much
Not only will not posting enough hurt you, but posting too much can hurt your social media accounts as well. Posting too much can cause people to get annoyed by your page and unfollow or unlike it. You have to find the right balance between posting too much and not enough. You want people to come to your page every day to see fresh new interesting content.
3. Over-Promoting your Brand
Yes of course your brand and product is important, that's why you made the page in the first place. But don't just post updates on your products and advertisements. That's not a good way to keep your followers and fans. They might just think that you are trying to just sell them something, which in a way you are. Make sure your content is somewhat related to your product. Appealing to your customer base should be your goal, so posting stuff that they are interested in is key in attracting and keeping followers.
4. Focusing On Numbers
Don't focus on getting a million people, focus on getting a thousand quality followers that care about your product. What's the point in getting a million people that don't even view your page and hide you from their live feed? Getting followers that actually care about your product and [participate in discussions and comment on your page are great for keeping a strong social media presence. Those 1000 people then share you with their friends and your page just starts spreading like wildfire.
5. Not Engaging Your Users
You must engage your users in order to gain quality followers and build a strong social media presence. You need to find out who your target audience is and produce content that appeals to them. If you post content that appeals to them, they are much more likely to share your page and participate in discussions and ultimately buy your product. Never underestimate the power of sharing on Facebook.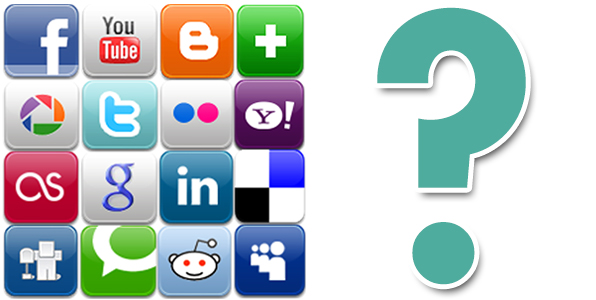 Knowing what to do on Social Media can be tough, since it is a very new field.
Social media is certainly an art. Done correctly, you can drastically increase your brands presence. However, many people fall victim to these five factors that lead to a decline in the effectiveness of their marketing campaigns. If you keep these tips in mind, you will easily see an increase in the presence of your website on the various social networks.
Written by Thomas Chavez - Social Media Specialist and analyst of Social Sharing Sites at RankExecutives.com.
Want to hear more from me? Subscribe!